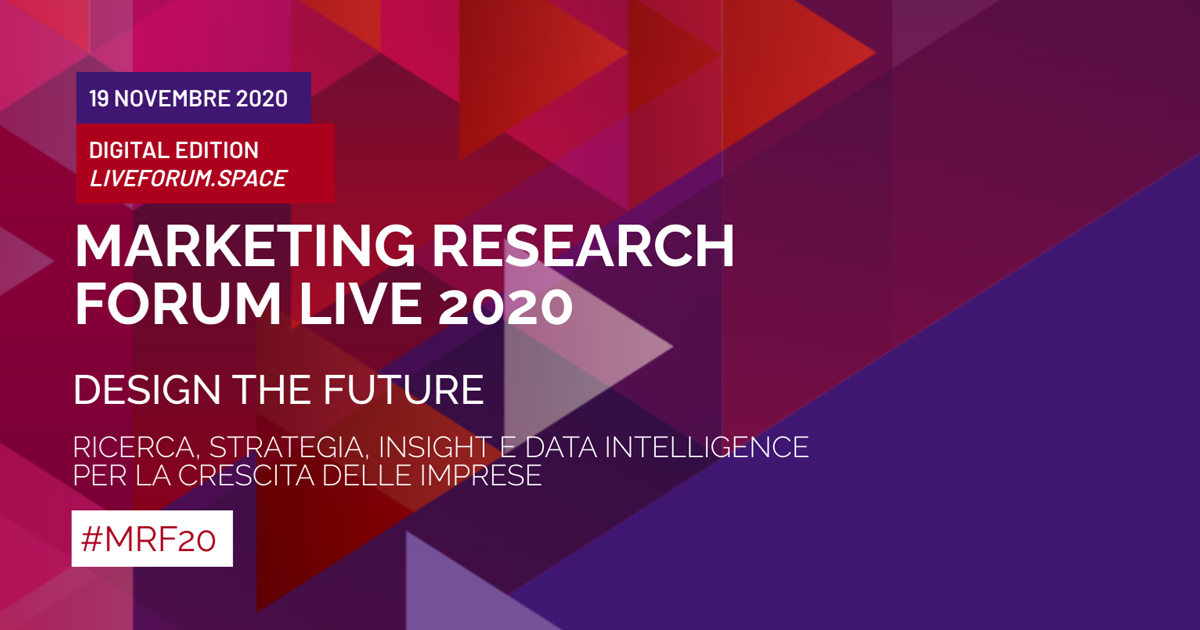 Assirm Forum 2020: our speech is "Smart Respondent Era"
This year the national market research event will take place on November 19, 2020, for the first time online through the Digital Events platform. It is free of charge and as always has a very high-level speech program schedule.
We are waiting for you in our virtual stand.
We can chat or meet on webcam.
SIGN UP NOW FOR ASSIRM FORUM»
The plenary session will take place in the morning from 9 a.m. to 11 a.m. and will obviously include as one of the main actors President Matteo Lucchi, with a strongly optimistic speech, "Knowledge can save markets". To follow:
Being aware to drive change
Young Confindustria Enterpreneurs
Rachael: the future is now
SWG and Regione Friuli Venezia Giulia
To keep pace with consumers research must become agile
Rai Pubblicità and Toluna
Knowledge is the basis for the success of companies and talents
LVMH Watch & Jewelry Italy, AXA Italia, Piaggio Group
Dialogue with IFF International & Dynata
Dynata and IFF International
Immediately after the short round table with Dynata, at 12:00 p.m. our speech will start:
Smart Respondent Era: Tik Tok surveys, webcam interviews and the ear of Alexa in the homes of consumers.
Speakers: Ennio Armato (Branch manager) and Alessandro Imborgia (Client director)
Then follows the afternoon plenary session introduced by Tommaso Pronunzio, ASSIRM vice-president. The first session has very special guests, basically the representatives of the main market research associations:
Joaquim Bretcha, President ESOMAR
Jane Frost, CEO of MRS UK
Maurice Ndiaye, Co-President of ADETEM FR
Bernd Wachter, Chairman of the board, ADM DE
From 11am onwards, in addition to our workshop, there will be many other high-level presentations. We recommend you to consult the program and register (it is free of charge).
Other Articles
12 April 2023

We are pleased to announce that Markus Albrecht has joined our team as the German Head of Branch. With his extensive 25-year experience in data collection, Markus will help us driv...

15 February 2023