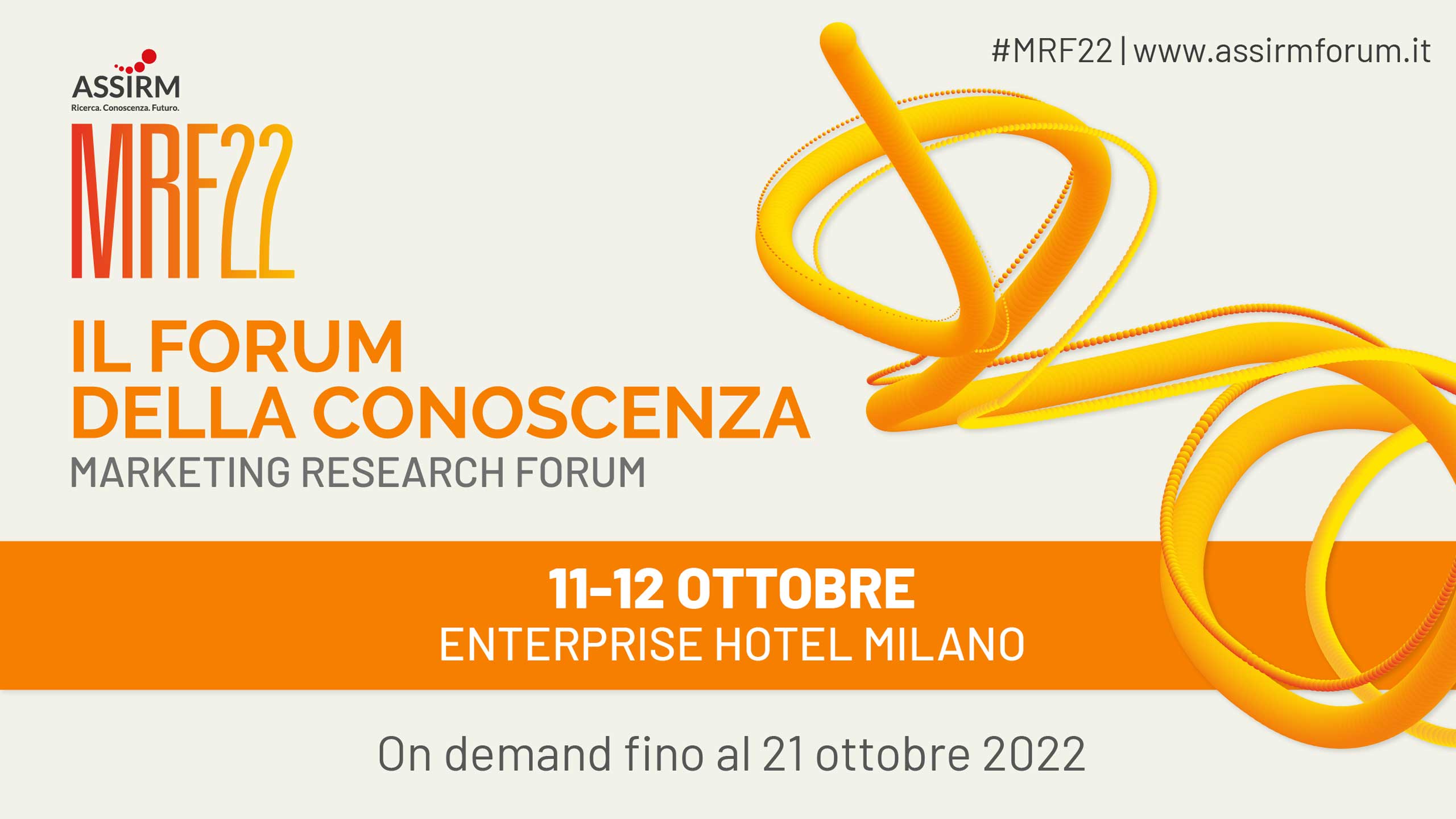 Assirm Marketing Research Forum – We are redefining traditional reward methodologies and systems
The ninth edition of the Assirm Marketing Research Forum, the most relevant annual event in Italy in the field of Market Research, Strategy, Insight and Data Intelligence will be held in Milan on 11th and 12th October at Enterprise Hotel and will also be live streamed.

On 12th October at 11:30 a.m. we will lead a round table discussion along with colleagues from Bilendi, Blogmeter and Metrixlab. This will be an opportunity to discuss social media as a versatile tool for understanding the Consumer Journey of consumers at the different Touch Points, for listening to them and interacting with them.

On the same day, at 12.30 p.m. Ennio Armato (Global CEO) and Alessandro Imborgia (Global Client Director) will lead a workshop entitled 'Quantitative market research in the metaverse: M.A.Y.B.E. is real'. Ennio and Alessandro will outline the potential new applications of CATI and CAWI in a hybrid world that no longer has boundaries between real and virtual, and where the reward system takes advantage of crypto tokens: the FFIND coin.
Other Articles
12 April 2023

We are pleased to announce that Markus Albrecht has joined our team as the German Head of Branch. With his extensive 25-year experience in data collection, Markus will help us driv...

15 February 2023