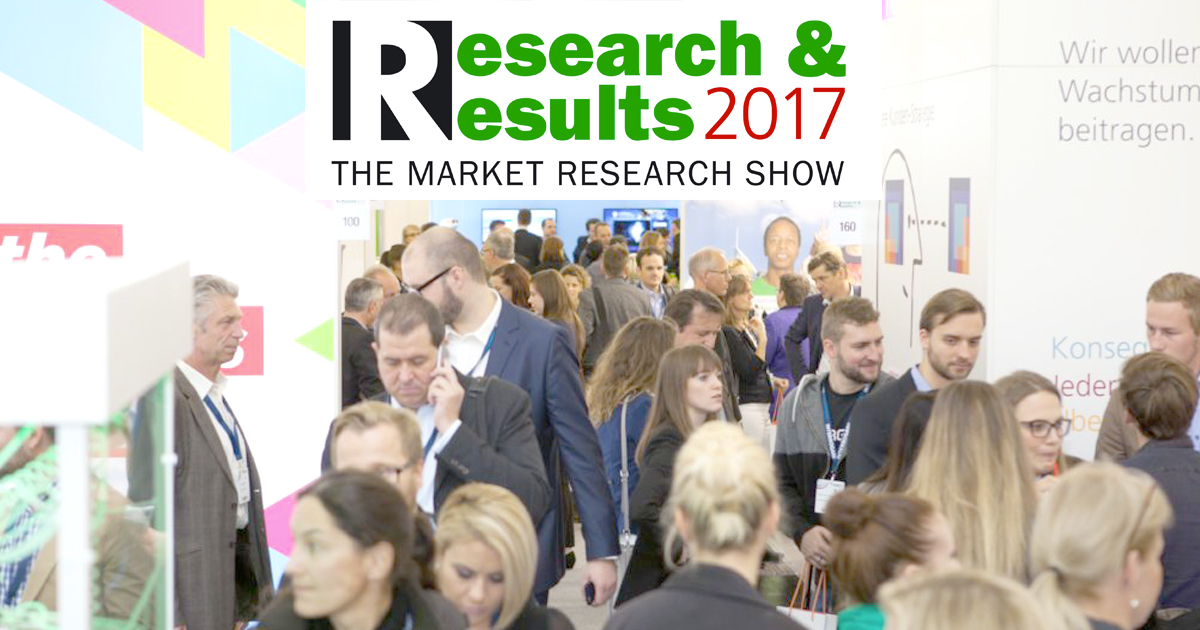 Research & Results 2017 – Stand 208 e Workshop 26 October
On 25 and 26 October, Research & Results 2017 will have 175 exhibitors, 104 workshops and over 3000 visitors at the Munich MOC Convention Center. This year, besides being exhibitors at stand 208, we decided to bring our experience with a workshop.
The "Insight Innovation" panel boasts over 160 speakers who will talk about the latest market research trends. Our workshop, entitled: What is representative and what is true? Survey and response effects of CATI vs. CAWI surveys in Germany and China will be held on 26 October at 9:45 am at Room 6, and will be presented by Christine Albrecht, Managing Director of IFF Research Services GmbH and Markus Müller-Martini, Managing Partner, MM Customer Strategy.
Workshops are completely free for R&R registered users.
To register you need to click on this link.
Research and Results is confirmed among the most aggregating events in European market research. Media Partners will be, as always ESOMAR, The Research Club, BVM and GOR. Please note that the headquarter is:
MOC Convention Centre
Hall 1
Lilienthalallee 40
80939 Munich
Germany