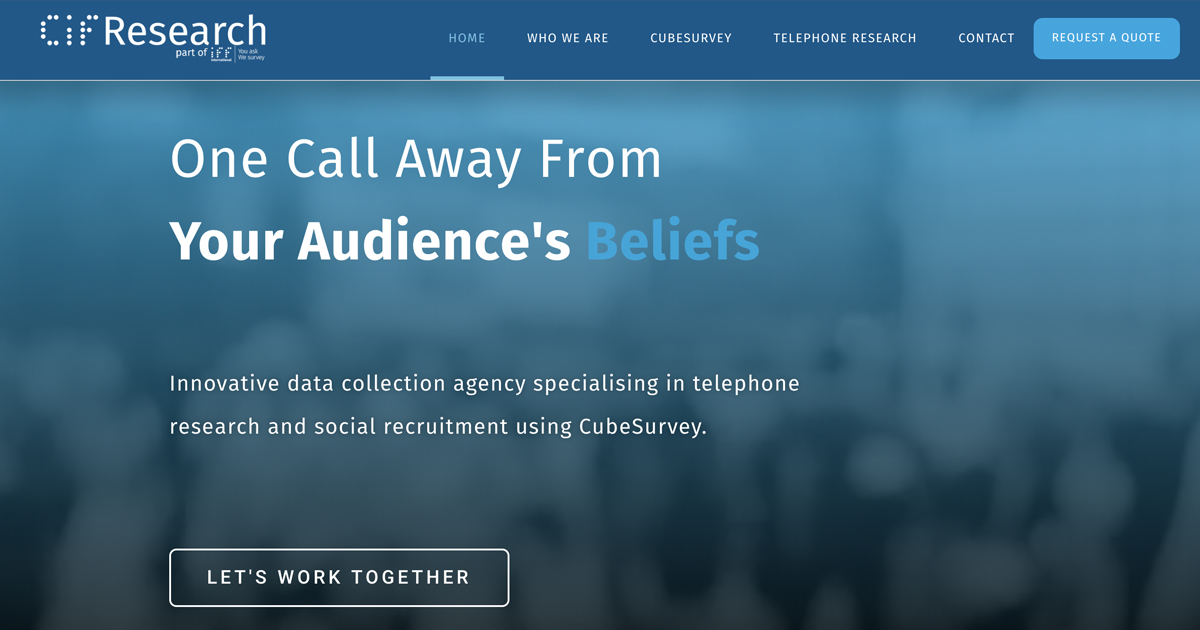 CIF Rebranded and Their New Website Is Now Live!
Our UK branch, CIF Centre for International Field Research, recently decided to follow in the Italian branch's footsteps: we can extend a warm welcome to Syri Kullashi, Marketing Manager, who has launched a clear rebranding operation for our "little sister" branch.
Federica Curcurù, the General manager of the UK office, felt the need to optimise the company image for the local British market. Although the business name did not change, the brand has been renamed as "CIF Research".
The website's new headline, created by Syri Kullashi, goes straight to the point, strengthening CIF's brand positioning as a professional body in telephone market research.
One Call Away from Your Audience's:
Opinions
Feelings
Thoughts
Notions
Beliefs
Suggestions
Viewpoints
Impressions
Three key sections represent and highlight the main values of our services to our customers. CARE, TRUST and TRANSPARENCY are the values that our clients have always associated us with.