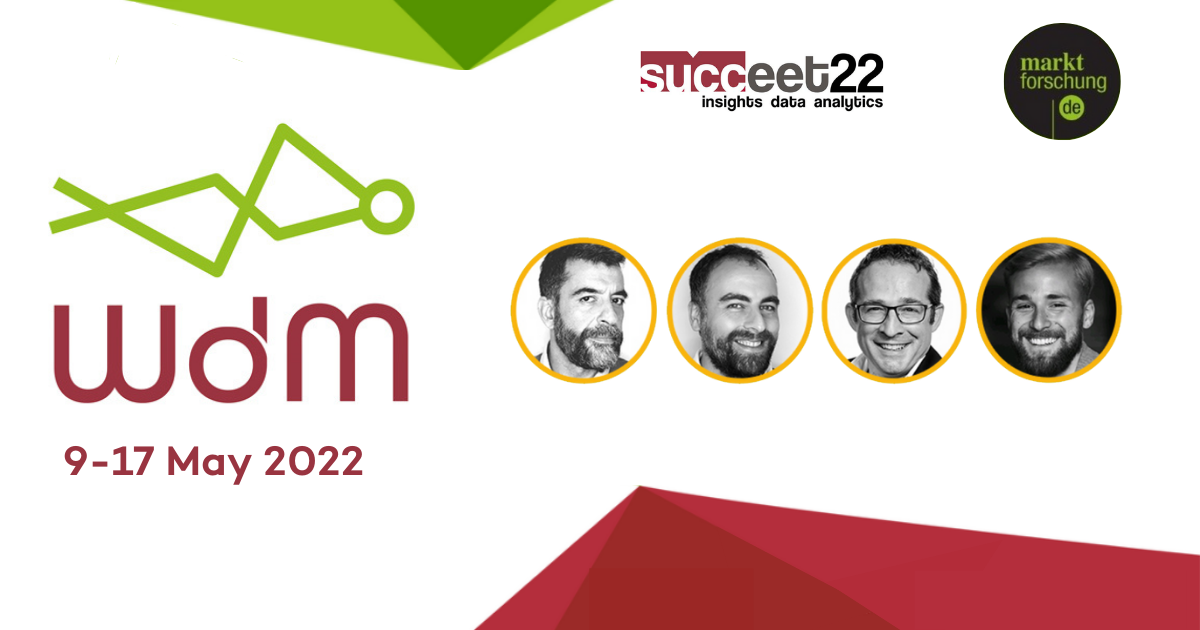 Week of Market Research 2022: our speech on the use of digital technology for quantitative market research
The WdM (Woche der Marktforschung, or the Week of Market Research*) is the online festival for the insights industry organized by Succeet and marktforschung.de that will be held online from 9th to 17th May.
On May 16th, at 3.00 p.m., we're going to participate with a 10-minute pitch, where Ennio Armato, Global CEO of FFIND, will briefly explain the use of Alexa in market research.
On May 17th, at 12.00 p.m., we're going to give a 50-minute speech titled Where traditional market research meets with the most innovative quantitative methodologies, an actual workshop with hands-on demonstrations in order to learn how to use new technologies (such as social networks and voice assistants) for quantitative market research.

Speakers:
Ennio Armato, Global CEO
Alessandro Imborgia, Client Director
Ennio Perini, Sales Manager
Philipp Mutmann, Project Manager
To attend our speech, please register here, it's free.
The WdM is in its third year. It's going to be a week full of round tables, networking opportunities, entertainment and exciting webinars.
This year's speakers will include Ipsos, GFK, GIM, Norstat, Produkt + Markt and Forsta.
Other Articles
12 April 2023

We are pleased to announce that Markus Albrecht has joined our team as the German Head of Branch. With his extensive 25-year experience in data collection, Markus will help us driv...

15 February 2023