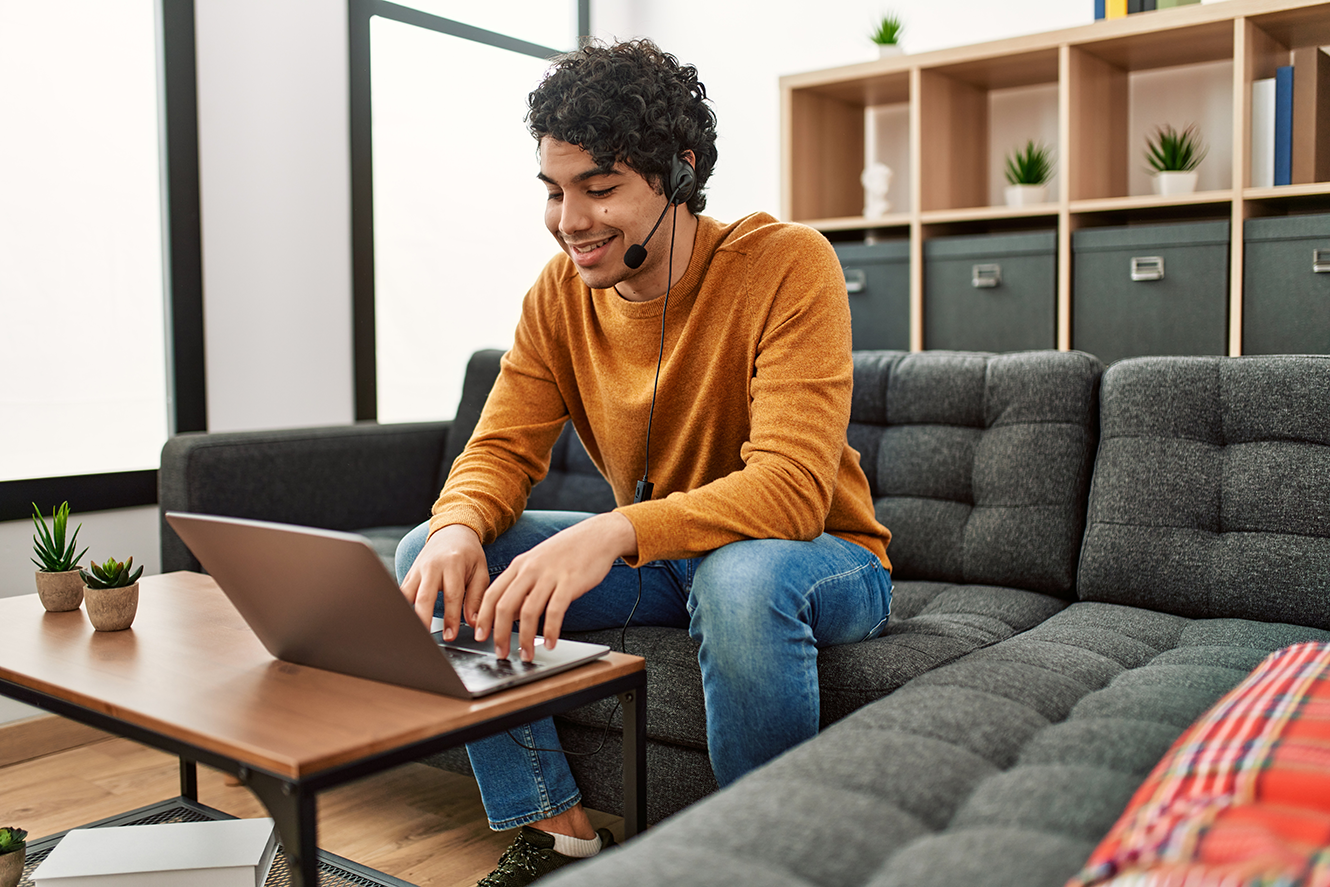 Market Research Overview
29 July 2022
CATI Interview: the 5 golden rules of the telephone interviewer
When I wore my headset for my first CATI interview – which was many years ago – I was not scared at all. Those who start this job in an international company like ours have three characteristics: they love languages, they have a great passion for listening and they put themselves out. I fit all these characteristics plus I had good communication skills and a lot of ambition.
But in the beginning, apart from working my way up from translating questionnaires and conducting interviews, the work that really shaped me was monitoring and the supervision. Randomly listening to my colleagues' interviews, monitoring data and results, analyzing with the interviewer and finding potential improvements for each project. Believe me, it takes a thousand eyes and a thousand ears while just having two of each of them.
Over the years we have grown exponentially. Today we are more than 50 managers and over 1,000 interviewers. I became global CEO of our multinational company and we have an organized team of people from all over the world. Within the CATI field we provide a very structured training to our telephone interviewers, especially the newcomers, and we frequently arrange comprehensive briefings for each project. Most of our managers (me included) first started with the 'headset', here we grow!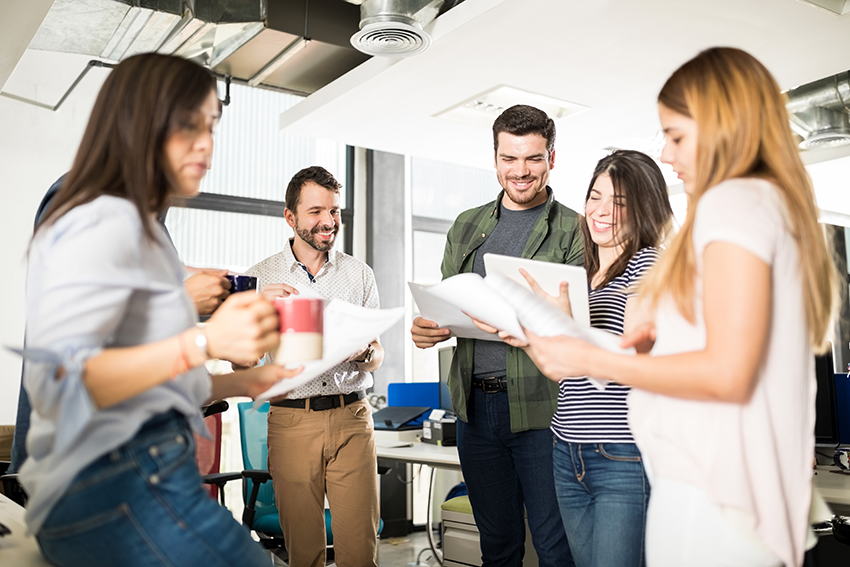 The work has progressed so much that even the training has reached levels I would have never imagined. I often speak in face-to-face meetings with managers. A week ago, I run into Rosaura Strazzeri – Field Director of FFIND – and asked her to help me to write the article you are reading right now. The question: 'What are the golden rules for a telephone interviewer working in market research? But there should not be more than five rules: I would like them to be counted on one hand!".
She said: "Rather than counting these rules our 'callers' should tattoo them on their hands: they are our 5 commandments!", namely:
study the questionnaire carefully
prepare an intro to which nobody can say no to you
be professional, reassuring and polite
always be neutral
properly calibrate probing
1. Study the questionnaire carefully
If you know your target group, you know how to find it. If you know the purpose of the study and each single question you also know how to collect the data correctly. Questionnaires are often long and complicated. There are several possible routings, and they may even last for more than 15 minutes. Each answer then might correspond to a different follow-up question.
A good telephone interviewer knows how to observe and be critical about a questionnaire even more than the person who designed it. He can identify flaws and weaknesses in a specific part of the interview or in the wording of the question. He/she can choose a different tone of voice to keep the attention high and not to mislead the interviewee.  Knowing the questionnaire well is the first step.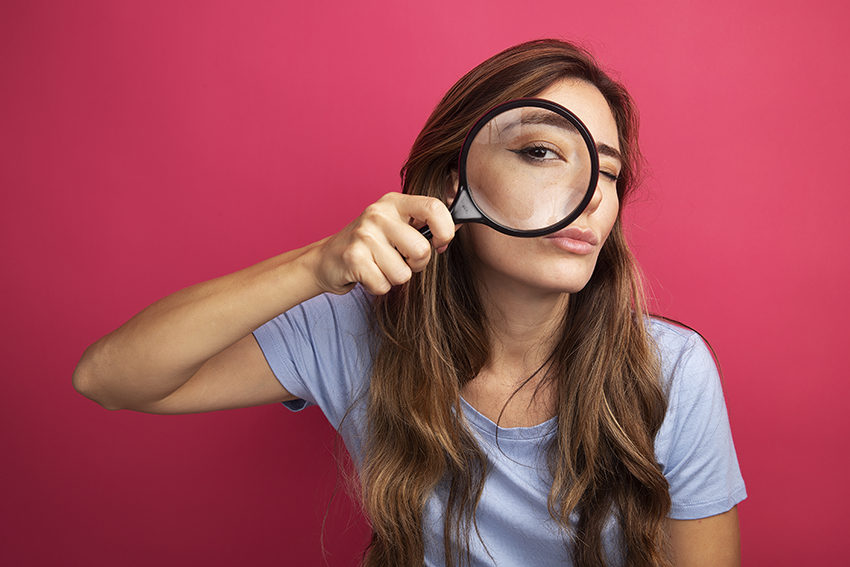 2. Prepare an intro to which nobody can say no to you
"Shine on, your intro diamond", David Gilmour would sing, it is the approach that the respondent will hear from you first. Openness is your only chance to shine. You have to use empathy to understand what method can be used to get the person to participate. The verb itself – participate – implies that the respondent feels directly involved, that he or she feels 'part' of that study. Be persuasive but gently.
Remember, you are not a telemarketer, you are doing market research. In social studies (but also in most B2C studies) the respondents give their opinions a voice and represent a section of the population, so in your intro you might appeal to their sense of belonging to a community, their pride. In B2B studies, on the other hand, you should make the respondent feel important because of their expertise in their sector.
3. Be professional, reassuring and polite
Sometimes a respondent may be a bit grumpy. Remember that we are working and that we could probably catch the respondent during a free or delicate or tricky time (in the case of B2C) or during working hours (in the case of B2B) – they do not necessarily have to answer or be polite; we do instead, we always should. If a respondent refuses, more or less politely, say thank you and goodbye.
Politeness is key: remember to always say thank you, even and especially when they allow us to proceed with the interview (at the beginning) and to finish it (at the end). At that very moment you are interviewing according to the project in question, but you are doing it on behalf of the research institute (our client) or the end client (the brand) or FFIND (us) if the client and/or the end client do not want to be disclosed.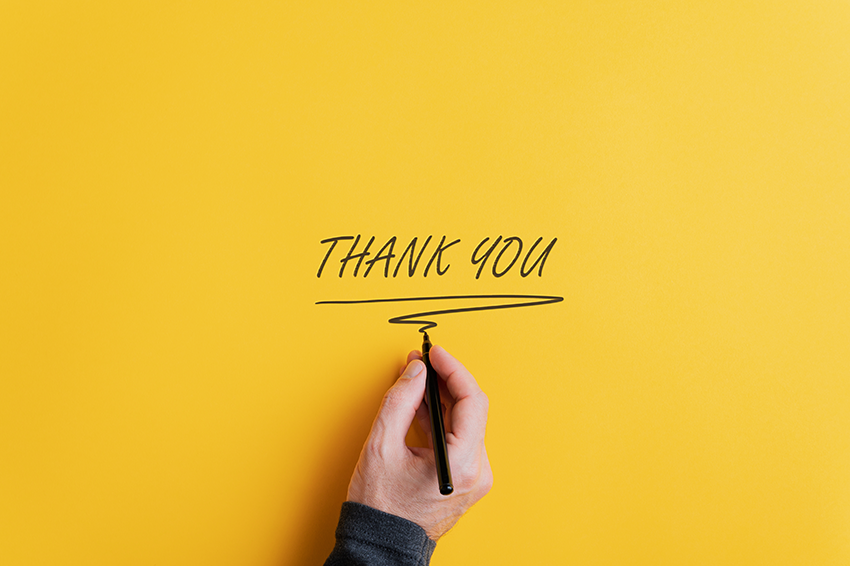 4. Always be neutral
A warm voice is one of the CATI interviewers' major strength, but it can also be a double-edged sword. Having the respondent on the phone initiates a relationship where you lead the respondent through the interview as if the questionnaire was a network of tracks, but you must never affect its direction: your opinion while interviewing does not count.
Some respondents might even ask for your opinion on a question. You should never give your opinion! Accept all answers without expressing approval or disapproval for any of them and without criticizing either the question nor the answer. Stick to the script as it is without adding, excluding or paraphrasing anything – a word change or explanation could affect the final data. But don't forget that there may be some flexibility on behalf of the client; during the briefing you will be told how much you can intervene in the questionnaire.
5. Properly calibrate probing
Your job is also to understand whether the "Don't know" is useful data for our client or whether it is necessary to push for a more precise answer. It is important to report a high percentage of 'Don't know' to the supervisor, so that we can go back to the market research institute that commissioned the study to decide whether to proceed or to prompt the respondent to give an accurate answer by improving the question.
Regarding open-ended answers, do not settle for answers that are too brief or superficial. As we said in the previous item, repeat the question but without modifying it. Instead try to ask for an effort of memory: "You only named two brands. Are you really sure you do not recall any other brands?".
If you want something done, do it yourself
I always say this: I have met dozens of top managers on LinkedIn who carry out home-made surveys. Sometimes even from prestigious brands, improvising themselves as researchers. They use semi-professional tools like SurveyMonkey or even worse, Google Forms, or set up a small market research in-house call center. If you are one of these, please listen to me.
But I also have to tell you that the expertise that a market research institute (our client) can give you, supported by a data collection specialist (like us) will give you much more precise results. Market research depends on what questions you ask, how they are surveyed, who they are surveyed by and how they are interpreted.
Would you rather spend little and have uncertain results or invest the right amount and have a look into the future to make business choices?
Enjoy your research!
Ennio Armato
For a consulting request you can write to our sales team: a.imborgia@ffind.com
If you want to work as a telephone interviewer (even from home), we have a huge remote call center with hundreds of interviewers working from all over the world. Apply here and we will provide you the remote training to work with us!
Other Articles
Market Research Overview

21 September 2022

This article is not about a research on the metaverse, but what the metaverse represents for the world of market research. I will be talking about it at the next Printemps des Étud...

Market Research Overview

15 April 2022

Do you remember the last time you were waiting at the station, or your latest lunch break at work? I bet most people around you had their heads down scrolling through social media ...