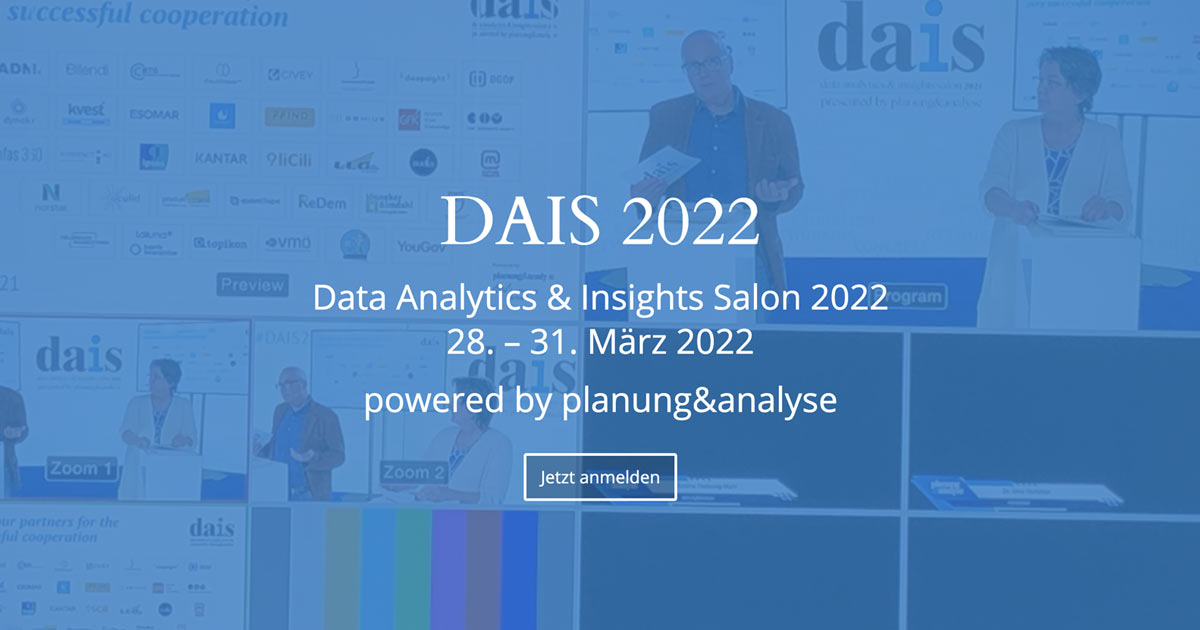 DAIS 2022 – Our virtual booth at Data Analytics & Insights Salon
Data Analytics & Insights Salon 2022 is taking place online from 28th to 31st of March. We are taking part with our virtual booth.
Come visit our virtual booth at DAIS
and download our whitepapers.
What is DAIS?
DAIS is the four-day congress under the sign of "Success through customer Insights" powered by Planung&Analyse, one of the leading trade journals for market research and marketing in Germany since 1974.
This year among the exhibitors there are influential clients like Ipsos, Toluna, GIM and Produkt und Markt.
Other Articles
28 July 2021

Market research is within reach of all but not everyone is able to use its real potential, it's changing shape quickly and it is good, actually essential to create a roundtable con...

28 July 2021

One of Tom Abele's main goals, founder of IFF International, is the expansion of business in the USA. So we cannot miss the annual appointment in New York, the Quirks Event...