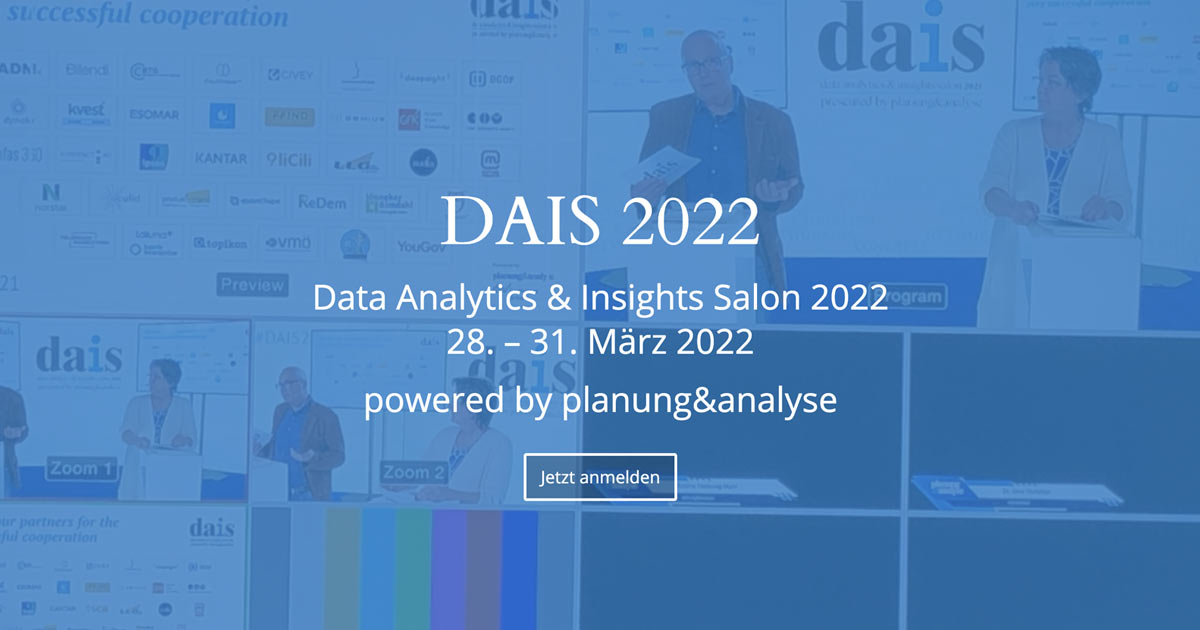 DAIS 2022 – Unser virtueller Stand auf dem Data Analytics & Insights Salon
Der Data Analytics & Insights Salon 2022 findet vom 28. bis 31. März online statt. Wir nehmen mit unserem virtuellen Stand teil.
Besuchen Sie unseren virtuellen Stand auf dem DAIS
und downloaden Sie unsere White Papers.
Was ist der DAIS?
Der DAIS ist der viertägige Kongress unter dem Motto "Erfolg durch Customer Insights" powered by Planung&Analyse, seit 1974 eine der führenden Fachzeitschriften für Marktforschung und Marketing in Deutschland.
Unter den Ausstellern befinden sich dieses Jahr einflussreiche Kunden wie Ipsos, Toluna, GIM und Produkt und Markt.
Other Articles
16 September 2022

18 November 2020

This year the national market research event will take place on November 19, 2020, for the first time online through the Digital Events platform. It is free of charge and as always...