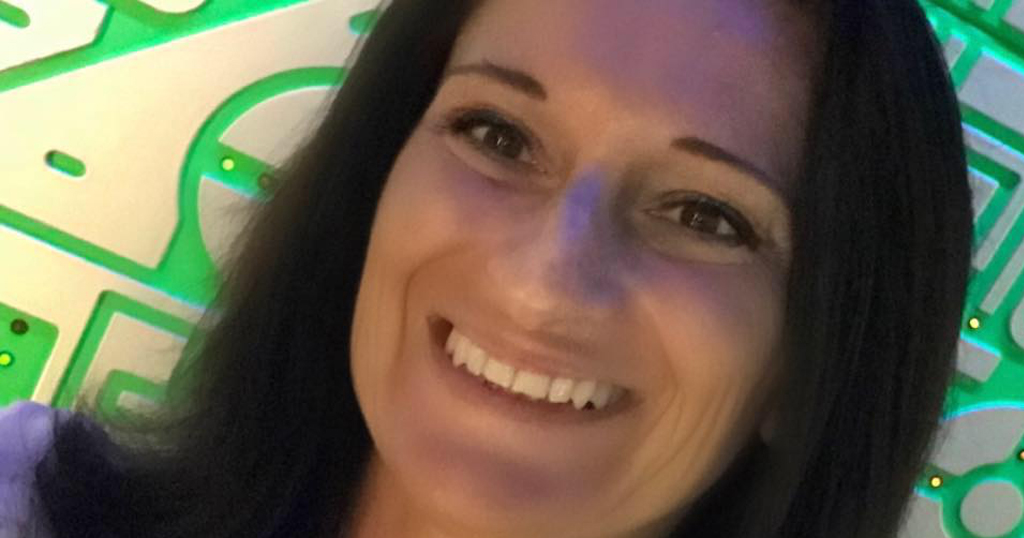 Market Research Overview
4 January 2019
Barbara Galli, an interview with the Master of Web Listening
We decided to interview Barbara Galli, one of the most experienced market researchers in Italy, especially because of the ductility with which she managed to stand out in every field.
Who is Barbara Galli (DOXA)
20 years of field experience. Her strength lies in the ability to put herself in the end customer's shoes and consider different perspectives, having worked both for brands and research institutes. She began her career in one of the most complex markets: the automotive industry. The first three companies that consolidated her passion for research were BMW, Maserati and Ferrari. At Nielsen, she filled the role of Shopper Research Lead in Southern Europe.
Meanwhile, the web and new technologies are growing globally, and Barbara changes her path towards more digital directions. In 2012, she joined Duepuntozero Research, DOXA digital subsidiary, that she managed until December 2017. Barbara is today a BU director at Doxa, where she promotes a research for doing, using both well-known and widespread techniques as well as new ones: web listening, panel, community, passive tracking, influencer marketing, virtual testing, augmented reality. She's also a business and life coach.
Interviewing Barbara Galli
Usually researchers that are working in well-known research institutes, and that show they have what it takes, are "kidnapped" by bigger brands. You took a reverse path. Can you explain me this?
The idea of being "kidnapped" is interesting J. It makes me think of the fascination that the great Brand can have in a collective imagination, because of its solidity, guarantee – even economic, image. I don't think I've ever suffered it all the way. It fascinates me, the simple beauty of many things just gets me, the bright colors of the flowers, the reflection of the sun on the sea, the sensation of the wind on your skin. Some works of art, architecture, some masterpieces make my mind wander, they "take it away", but never by force!
Sometimes I like to get lost in my thoughts, but it's always a sweet and pleasant abandon, a conscious choice. Thinking in retrospective, I would say that every step I took, either in my private and working life, I decided freely.
I started my professional career at BMW Italy, when it was still in Palazzolo di Sona. What did I want then? As a new graduate who grew up in a small town near Milan, in a very close-knit family, I wanted to broaden my horizons, first of all by drastically leaving my nest. Not only psychologically, but also physically, living the transition from daughter to worker/independent woman. In another place.
I believe that things happen when "it is time", our actions are the result of what we are at a given moment, and the direction we want to go to. So, in 1997, I took the opportunity to start walking on my own. BMW was and still is a solid brand, an excellent first approach for a young woman, which also brought a challenge and the need to get involved: working in marketing for automotive twenty years ago certainly wasn't typically considered "a woman thing". Perhaps it fascinated me for this reason as well.
After my experience at BMW, there was that with GPF&Associati: from the company to the research institute.
I'm a curious person, I like to explore, learn, look beyond the things. At the time, I was interested in understanding more of the market research, which I saw and used in the company, however I didn't know how it was obtained. So, I decided to find that out by going to the other side!
My transfers, from one work place to another, almost always happened continuously, through people known in previous experiences: it was a natural construction of a path, which in fact wasn't linear, nor in terms of the usual transition from institute to company or vice versa: it was rather a progressive adjustment, in which I explored these two contiguous universes, and each of them gave me a lot of treasure. At each change, my eyes could see something more than the reality I just joined, and the reality I came out of, and I expanded my perspectives.
In 2012, I came to Doxa, following the digital wave. Once again, a new frontier.
Going back to your question, after this stream of consciousness, I think I understand that I chose a company or an institute not so much – or not only – for its name, but for what it could offer to my personal and professional development in that moment: the knowledge of a market, the development of a language, the growth of the ability to manage relationships, the acquisition of technicalities, the possibility of building, innovating. And, for what I could offer from time to time: passion, dedication, competence, vision.
It's clear that you're not a classic researcher. Your LinkedIn profile denotes your professional flexibility, but you're also quite contained, that is "you don't praise nor bruise yourself". Would you like to tell me what innovations you made at DOXA during these years?
With this question, you tease my ego and my vanity J . I like to keep my balance, and I'm grateful for your recognition, although sometimes I allow myself to exaggerate! As I said before I'm curious, I love to explore, discover, learn, listen. I'm greedy for incentives that enrich me and give me the impulse to build, the foundation to bring my personal contribution, to make it a source of inspiration for others, and a new basis for doing.
I believe that innovation never derives from a single person: from a shared idea, through the comparison with different perspectives and identities, we can generate endless other innovations, in a continuous crescendo. And it promotes healthy development. At Doxa, I first brought myself. And my experience, multifaceted.
What I do every day is to put the method at the service of the goal: focusing on the response needed to advance the business is a great fuel to generate innovation within the method itself, it happens almost naturally.
Together with my colleagues at Doxa, we created and developed hybrid approaches, we revisited the classic evaluation scales in the questionnaires, the way to pose questions, to analyze them, to visualize them and much more. I could talk about specific products and services, but I prefer not to; going back for a moment on the essence of innovation, there are two elements that support innovation: listening and courage.
Listening, because only if you're attentive to how the languages, the interaction modalities, the needs change, you can do research and act ahead of time, or at least consistently with the times and the context; the courage to go off the rails can lead to disasters. Proposing "different" things to those who "have always done it the same way" is risky, and generally using new techniques takes some time. It has to do with the learning process and the comfort level.
However, I want to look ahead, living in the present, without denying the past, history, experience; but building on it with new enriched perspectives, thanks to everything we learn along the way.
The Web has completely changed the rules of the game and you've been able to play the trump cards. But, if traditional market research has proven to have many limits that can be overtaken thanks to the Web, what limits can you identify in the Web Listening?
I don't particularly like to talk about limits. I like to see opportunities instead.
By focusing on market research, I believe that the hybridization of research and listening techniques offers many opportunities. And by adding the action piece, the opportunities are further amplified.
The research requires answers, the web listening analyzes what is spontaneously posted by the users, the influencer marketing – for instance – activates the digital voices identified by listening to the network, to amplify the brand messages. A virtuous circle.
There are cases when doing "traditional" research is the best solution: for instance, let's think of monitoring the customer experience and satisfaction with various touch points. Information can be obtained in the most appropriate way through the questions – or the simulation of a process and the observation of behaviors (i.e. mystery shopping). In this case, you can bring further treasure to the process by working on data visualization, on the speed of access to information, on the ability to summarize a large amount of data in a few insights.
Creating hybrid methods is probably the most fascinating and adventurous habit of market research. What is the most incredible mix you've ever had to design?
I see the wonder in each experience, really.
Each one of them is unique.
Each new question opens up a world of perspectives for research, for advice and for action: for me, fascination lies above all in the challenge, in the possibility of contributing to it, with your own vision, thought, experience, work; through comparison, the exchange of ideas, co-generation, which lead to learning, growth, bring value to both the client and the researcher or consultant. Whether it's through hybridization or not, it doesn't matter – although we developed a lot of incredible mixes with colleagues, partners and clients!
You recently published the book Web Listening: Knowing to act, published by Franco Angeli. What is the most important chapter and why?
The most important chapter of the book is the book itself.
The writing process led me to meet exceptional people, it allowed me to give my contribution of knowledge – I needed to do it, at least to partially return what I feel I received, and continue to receive, from life – and to grow, testing myself with a new project.
I'm particularly fond of a paragraph, the 3.3 "from the research perspective to the business one: 10 good reasons to do web listening", I think it's easy to guess the reason why, at this point of the interview!
The paragraph is an invitation to look at what we offer – but also, reading between the lines, the information we have, our tools, what is surrounding us, the people we interact with – from different points of view and with flexibility.
It describes how effectiveness depends not only on what we propose, but on how we do it, adapting communication to the interlocutor, to their language, to their needs. And doing it requires effort, will, awareness, courage.
I noticed that in your LinkedIn profile you declare to be a Life Coach as well. Can I ask you how did you set up this work? How is the coaching that you transmit to your customers born and how it evolves?
My career as a coach begins and develops in the Coaching & Coaching school owned by Marina Osnaghi, first in Italy qualified MCC, Master Certified Coach. The school has a certified method (Master is ACTP accredited by ICF global), adopts solid ethical standards and promotes continuous learning and training.
Being a good coach requires study, practice – as a partner and as a coach – integration of techniques, readings, comparison. Constantly. Because the context evolves. Because each of us evolves.
As defined by ICF, coaching is a partnership with customers that, through a creative process, stimulates reflection, inspiring them to maximize their personal and professional potential; the ICF coach agrees to use the ICF Key Competences and undertakes to comply with the ICF Code of Conduct and to be responsible.
I work by adapting to this model and code of ethics. Currently, I carry out one-to-one sessions, through the 5 steps.
As a facilitator, I use other techniques, including the systemic approach, mainly for the evolution of groups, organizations, companies – but also in personal paths – because they allow me to introduce space and physical elements, objects, movement and bodily sensations in the exploration of experience, resources, opportunities and relationships.
From reality to digital, to virtual, to the constant search for real (new) haven of piece. What advice can you give to managers who will read this interview? I expect an answer as both a researcher and a life coach…
As a coach, I don't give advice J – the world is full of good advisors, I don't think it takes one more – but I put myself on the side of the listener, if requested, in a path that is always exceptionally personal, individual, not someone else's or based on someone else's experience.
To those who read this interview, I would like to say thank you above all, for having the desire to get to the end, to be curious, to listen and get to know.
And I would like, if I may, to conclude with a quote from the book "The 7 Rules for Success" by Stephen Covey, which made me think deeply about the importance of vision, of what I really want, of my choices, of my own behaviors and their effect. And, after all, of the effect I wish to have in the world.
I want to share it, leaving each reader their own space for thought and elaboration.
"Start by thinking of the end (…) Try to imagine yourself as you go to the funeral of a loved one (…) That is your funeral, three years from now (…) Now think deeply. What do you think each of these people said about you and your life? What kind of husband, wife, father or mother would you like to see through their words? What kind of son or daughter, friend or colleague? Look carefully at those present. How would you like to affect them on their life?"
Other Articles
Market Research Overview

21 September 2022

Este artículo no trata de un estudio sobre el metaverso, sino de lo que éste representa para el mundo de la investigación de mercado. Hablaré de ello en el próximo Printemps des Ét...

Market Research Overview

29 July 2022

Cuando usé auriculares para mi primera CATI interview – han pasado muchos años – no estaba asustado. Quien comienza este trabajo, en una empresa internacional como la nuestra...