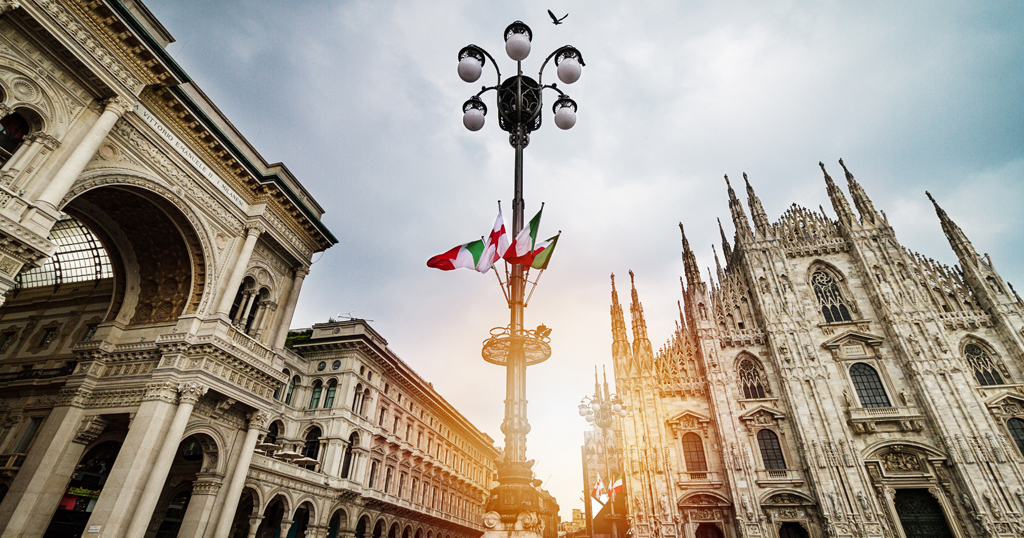 Market Research Overview
30 March 2020
Coronavirus Business and Life Solution: the market research in Italy is not stopping
To use a football metaphor, the match Coronavirus-Italy is finishing 3 to 5. Dear European colleagues, it's not only our life that has suffered one goal but the other 2 goals affected our businesses, and we will emerge as victorious and we are ready to start again stronger than before. Listen to me: the flow must not be stopped. You are about to have an experience that, in about three weeks, will radically change your way of working and living. Let me explain how and why.
TABLE OF CONTENTS
3 reasons not to be afraid of the Coronavirus
We must be cautious, but I want to reassure you for three reasons.
We will be able to stop the Coronavirus in Italy and you will too. Just follow the rules and soon the problem will be over.
In China, they managed to stop the epidemic by following the rules.
Our business are "smart" enough to compensate distances and go over what we believe were our limits.
This crisis is too perfect to be wasted in panic and dispersion of energy. I have read several very good articles that provide advice on how to overcome the Coronavirus crisis. Hans-Werner Sinn in The Guardian wrote an article (very technical, in financial terms) that deserves careful reading, entitled How best to fight the economic impact of the coronavirus pandemic, in which he writes:
What good would it do to give Italians money for shopping trips, when the government closes the shops and forces everyone to stay at home?
The market is not dead, it's just sleeping
In the economic season which has just begun, we are witnessing a sudden drop in demand, obviously excluding part of the large-scale retail trade. This does not mean that the demand is dead, as many say: the demand is simply sleeping. It has moved into the near future, it is more latent than before, but is and remains a demand. It is up to you to be good at intercepting it, understanding how it will evolve and keeping it alive.
As Hans-Werner says, there is no possibility of shopping in Italy under quarantine, and it's true. Just one month after the Covid-19 explosion in Italy, Amazon in Italy has blocked supplies to marketplaces, vendors and distributors – unless they produce/sell body and home hygiene products, food and medicines – and couriers are drastically reducing deliveries. Online shopping also faces a slowdown.
But that doesn't mean that in a few months, when all this is happily becoming a memory in Italy, that demand won't explode. Those of you who will not be ready may miss a great business opportunity. Be careful: I'm not telling you to just sit in the shadows, rubbing your hands with a devilish gaze, drawing a secret plan to do business behind the backs of a tired and frightened people. Far from it.
People are at home, optimistic and need to talk
I want to use the words spoken by Stefano Cini, Marketing Analytics Director of Nielsen Italia in a study that involved 2,000 Italians at the beginning of the epidemic in Italy:
Be careful, don't be scared.
The study conducted by Nielsen Coronavirus, il pensiero degli italiani dates back to February 29, when quarantine had not yet been officially declared.. However, here is what Stefano Cini writes two weeks later, in the article Coronavirus, il pensiero degli italiani post-dpcm:
The Italians are placing their trust in the institutions. From our observations, a people with community spirit and a capacity for sacrifice is emerging […].
Maybe you saw our very strong patriotic reaction on TV or read about in the newspapers: every evening in various corners of Italy, the national anthem by Mameli resounds and people wave the tricolour flag. On social media there is enormous ferment, new hashtags are born every day, new games to involve parents and children, people need to constantly communicate and share moments of life, moods, content such as videos, books, movies, music.
Our role is fundamental. While scientific research is exploring ways to stop this phenomenon and prevent it from happening again in the future, market research needs to listen to consumers' needs, fears, hopes and expectations in order to prepare brands to restart the market in a healthier way. Furthermore, I might add that market research will be even more rewarding for respondents if you put it this way:
We must heal and rebuild our planet together, what do you expect from me? Where would you start? What would you no longer buy to save the planet? What would you give up? And what would you personally do? Would you be proud to be our customer if we started producing this kind of product/service?
It is also a way of giving hope, of communicating that there is a tomorrow, that there will still be a market and that we will all be well.
How to conduct yourself – as a civilian
The coronavirus travels through micro-droplets of saliva, so you can catch it by breathing near an infected person who talks or coughs. But also, by touching objects on which a droplet has fallen, and then touching your mouth or eyes. They say it can survive on surfaces for hours. If you leave the house, don't touch anything and don't touch your face.
When you come back, leave your shoes outside even if it would be better not to go out at all. I haven't left the house for two weeks. As I was mentioning, people who die are elderly, 80 years and over, who already have several diseases. So, the Coronavirus is a contributory cause of death, not the actual cause of death. Young people don't die, except in rare cases, but they do need treatment: it's like a very strong pneumonia.
However, the epidemic is moving fast, and the hospitals are filling up just as fast. The best thing we can do to keep this virus from spreading, is to stay at home. I suggest you read the book Spillover. It was written 8 years ago and perfectly explains why such viruses as SARS and COVID have chosen to attack humans.
How to conduct yourself – as a market researcher
First of all, the research company has to help its brand customers choose a new strategy.
Brands like Luis Vuitton and Prada – let me take luxury brands as an example because they are the ones that are suffering the most right now – are investing in campaigns for supporting scientific research. Currently every company, from the small business to the multinational corporation listed on the stock market, must invest in credibility.
Imagine the following hypothesis: a make-up manufacturer, thanks to market research, could find out that clients and potential consumers would appreciate the brand supporting zoos and kennels, which have difficulty in feeding and caring for animals because of the coronavirus. The make-up industry has always been blamed for mistreating laboratory animals: a branding operation like this would have a huge and unforgettable social impact. Market research must now become the analysis of a doctor trying to understand what can make consumers feel better emotionally.
People are very sensitive at the moment, emotional, full of hopes and fears. More than ever before we need to understand what they think and hope for. B2C studies, in particular CATI (telephone interviews), have an increased strike rate of 34%. This is a very strong signal.
What I want to recommend is:
let your customers know that this is the perfect time to do research
carry out flash social studies to demonstrate to brands that the emotional state of people is serene
put the objectives of studies in the near future into context
make the questionnaire warmer and more human, including the tone of voice
reduce the length of the questionnaire: do not get boring and waste time
increase the amount of open-ends: give respondents more opportunities to express themselves.
Let's see what we can do.
How market research changes with COVID-19
Right now, everything that requires physical presence can be put on hold: mistery shopping, F2F, CAPI, car clinic. You can use the online channels for research, and even for those of you who do not have samples (or have little) or do not want to use Panels because you have been disappointed, behavioural recruitment using social media – the ideal solution. The methods which I would consider are:
F2F in webcam
Telephone Market Research
Social Behavioural Sampling
DEM
F2F in webcam
I have been involved in quantitative market research for almost 15 years, but I have a Focus Room in the company, and I occasionally do qualitative studies. During the quarantine you won't be able to do Face to Face interviews, but I assure you that on webcam you can. Last year we interviewed 25 chefs right in their kitchens, a very successful qualitative -quantitative interview. Two years ago, we interviewed bikers. I recommend for you to try Zoom, it is a great program, very stable and allows you to export the video.
Telephone Market Research
I'm very well prepared for this. Right now, the B2C studies that we have running are going like wildfire, people are excited to respond. As I was telling you, we have a 34% strike increase, that is to say that we can complete telephone surveys much more efficiently and in less time. Referring to the to do list I mentioned earlier, questionnaires that are too long are tiring: try to shorten them. As far as B2B is concerned, we were asked to stop two studies but suggested to proceed with the lead generation to restart them… Please let me explain it in the next point…
Social Sampling using Facebook Ads
Social Behavioural Sampling – Phone Research
We have been using this approach for three years, with CubeSurvey – our startup – and it hardly ever fails us. Let's take the B2B study I was telling you about earlier as an example: we have to find mechanical engineers working in factories. The client provided us with a sample (telephone contact database), but factories are closed. We started a sponsored post on Facebook, profiling the public on users who are interested in mechanical engineering, aged 35-55 and living in Italy. The post says
Are you a mechanical engineer? Do you use or know the XXXXX product? We need to know your experience, sign up and we will do an interview with you over the phone.
We collected 260 cell phone numbers and interviewed 150 people in 5 days.
Social Behavioural Sampling – CAWI
You will have already guessed that this system works perfectly with CAWI, with online surveys. In other words, with the sponsored post on Facebook we intercept the target and, by clicking, we bring it directly into the survey. We call it Social to CAWI. Here the same rule applies as for telephone surveys: because of the Coronavirus people are spending much more time on social networks, in order to be closer to distant relatives and friends. The CubeSurvey method these days is even more effective…
DEM – Direct Email Marketing
If you already have a mailing list good, but I suggest you try new ways. WhatsApp and SMS, for instance, have a much higher Open Rate than emails. So why not try sending them your CAWI link in a message? If you don't have phone numbers or permission to use them for this type of communication, you can:
ask them for their permission
use Social Sampling to find respondents in targets interested in answering.
VAI – Voice Assisted Interview
Since few months we are not the only ones experimenting the usage of the most widesperad Voice Assistant, Alexa, to support market research in executing surveys. In this specific moment, who owns a Smart Speaker and it is in quarantine is probably using it a lot. In this context, market research is perceived as a great way to spend your free time and not as an activity that bothers you. The CubeSurvey way is the way to go especially now. If you need further info, just drop me a line.
How we are doing and working in Italy
The current figures related to COVID-19 are approximately 53,000 of 60 million inhabitants infected, of which 5,000 cases have ended fatally. These are numbers that should not frighten us if they are kept under control. I manage a company that employs about 800 people, including telephone interviewers and team members, and no one has been infected with the Coronavirus. We're all fine. We're working from home without any problems. Of course, I miss our office a lot, but I'm sure we'll all be back there working together soon. What programs do we use for home working?
We have been using Asana for project management and Slack for chat and videocalls for some years now. Thanks to well-planned meetings using Google Calendar, we manage 3 call centers in the UK, Germany and Italy. We have around 750 telephone interviewers and a team of about 60 people. We are ensuring the continuity of our clients' studies. If we have succeeded, you can succeed too!
My name is Ennio Armato, I am Italian, I am 37 years old and I will win this war together with you.
If you need help or advice to overcome this moment, write or call me at this number whenever you want to.
3 final suggestions
Keep this link in your bookmarks, I could update the data and you might find it useful to consult it in the next few days.
Send this link to friends and colleagues, they may not know what the Coronavirus is, how to behave and how to continue working calmly
#stayathome
Other Articles
Market Research Overview

21 September 2022

This article is not about a research on the metaverse, but what the metaverse represents for the world of market research. I will be talking about it at the next Printemps des Étud...

Market Research Overview

29 July 2022

When I wore my headset for my first CATI interview – which was many years ago – I was not scared at all. Those who start this job in an international company like ours have t...