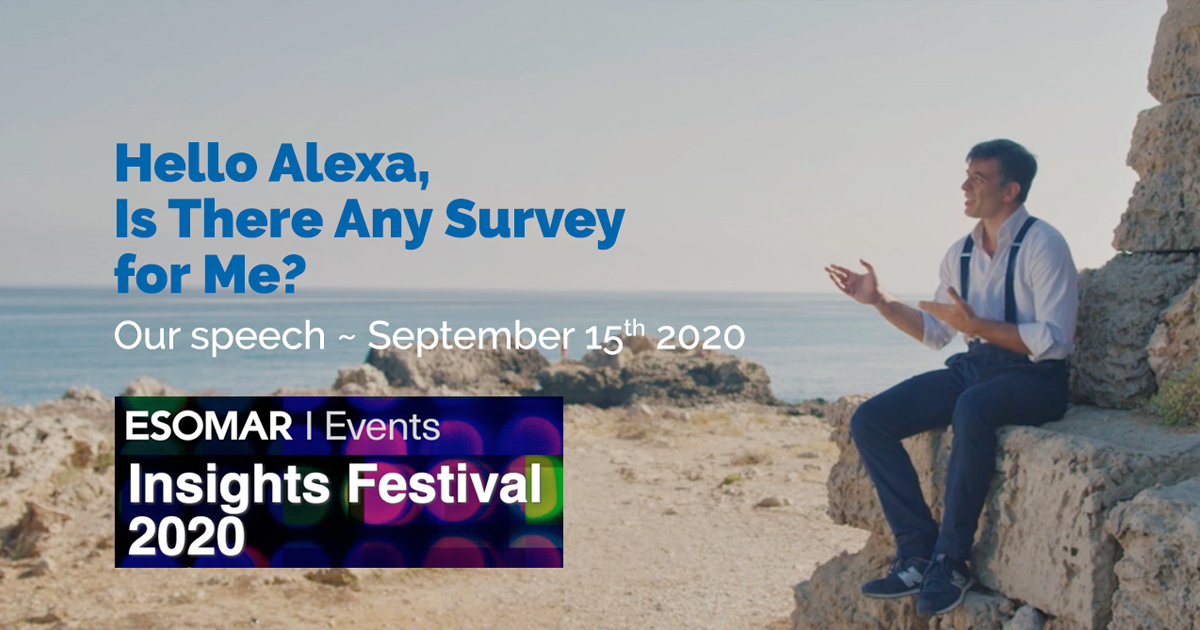 Hello Alexa, Is There Any Survey for Me? – Full version
This is the full video that we broadcast at ESOMAR Insight Festival 2020 on September 15, 2020.
Enjoy it
Other Articles
28 July 2021

Market research is within reach of all but not everyone is able to use its real potential, it's changing shape quickly and it is good, actually essential to create a roundtable con...