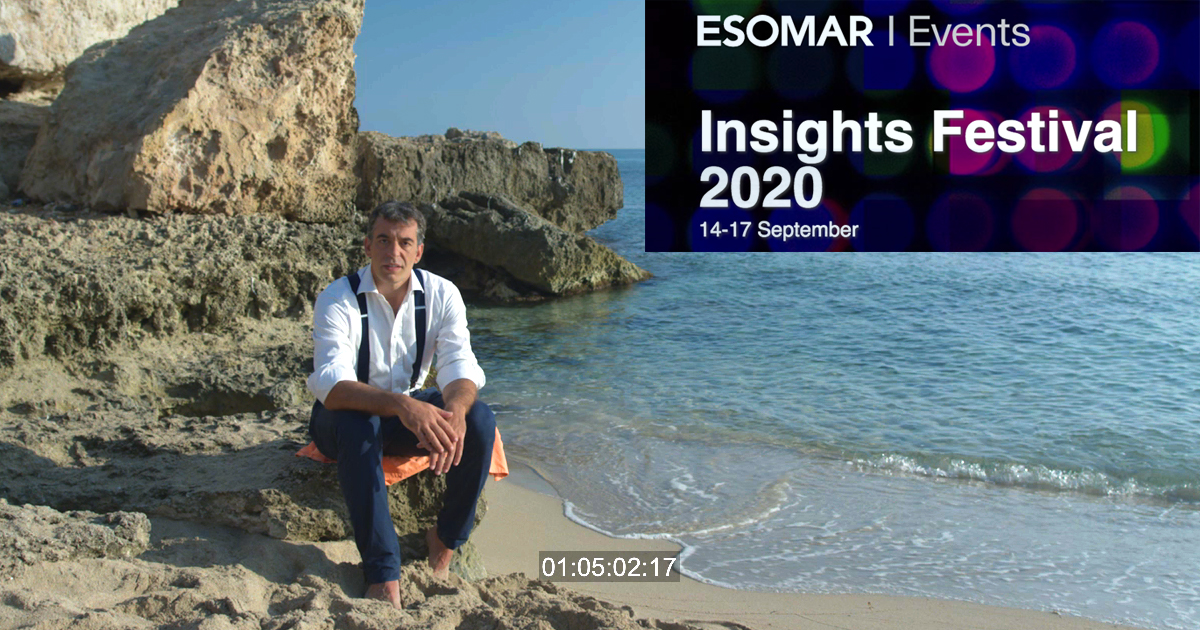 ESOMAR Insight Festival: Ennio Armato «I made a short movie about market research»
Few months after the beginning of new normality, ESOMAR has announced  that the ESOMAR Congress 2020 this year would have been held online and that it would be called ESOMAR Insight Festival.
It is necessary to register on their website. Obviously, those who are ESOMAR members will have free access. For non-members there will be an access ticket at a symbolic price.

As in 2019, we participated in a call for speakers and, like last year, we were selected. However, this year the speeches will be 16, much less than the ESOMAR Congress schedule.
Ennio Armato said:
«I'm proud to be speaker again for the ESOMAR. This year I want to get my hands on VAI, market research with Alexa, and I want to impress the audience with special effects: I shot a short movie».

The title of our short movie is Hello Alexa, Is There Any Survey for Me? and it will be broadcast on the online ESOMAR platform on the afternoon of September 15th.  It was made with the agency cut&paste, creative director Ernesto Bonaccorso.

Other Articles
12 April 2023

We are pleased to announce that Markus Albrecht has joined our team as the German Head of Branch. With his extensive 25-year experience in data collection, Markus will help us driv...

15 February 2023