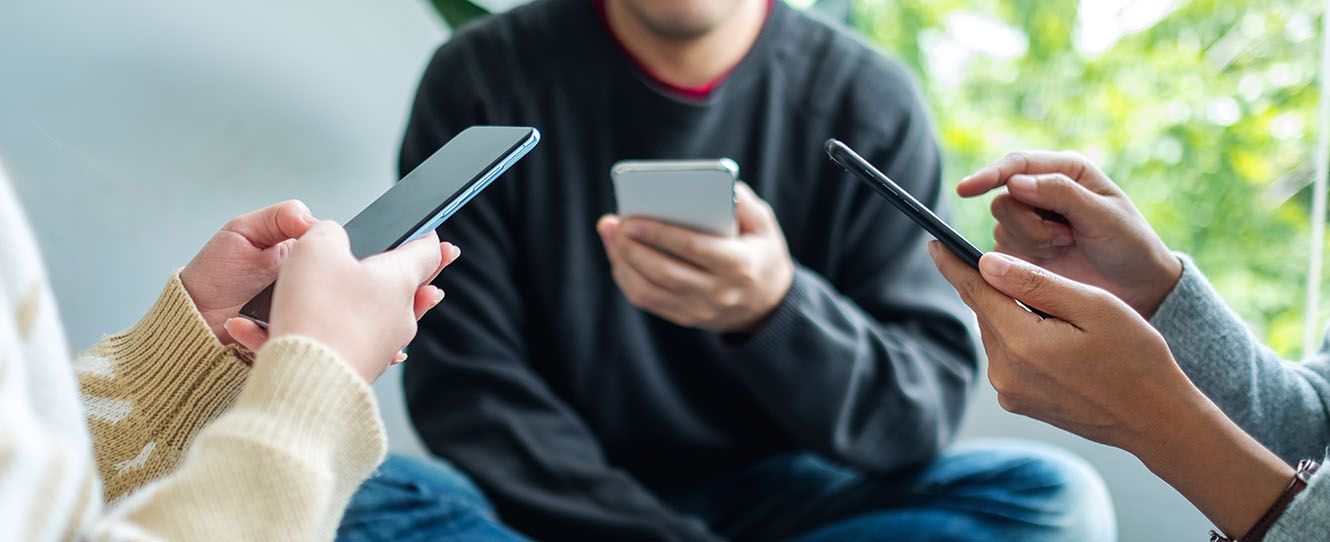 Market Research Overview
15 April 2022
How do I find respondents on social media?
Do you remember the last time you were waiting at the station, or your latest lunch break at work?
I bet most people around you had their heads down scrolling through social media feeds on their phones, didn't they? This is why I believe social media is one of the most important 'places' to find respondents for market research.

Social sampling is the lens through which you can find respondents. By using the special lens of the social advertising platforms you can find a needle in a haystack, and recruiting difficult target groups becomes as easy as ordering a pizza.
Thanks to a sponsored post about a specific topic, you can reach the right respondents during their lunch break or while they are waiting at the station and invite them to share opinions and feelings, with just a click.
Everyone is on social media

Or almost! Accessing social media has become quite easy and widespread. Users don't need to be IT savvy in order to sign in and benefit from other users' content, share opinions or be content creators themselves. People just need a smartphone, which has become an everyday commodity thanks to the low price it can be bought for. However, it is true that the digital divide still exists in many parts of the world, but the number of decent network connections is rising and there are several policies and investments that are being introduced to reduce this gap.
According to Hootsuite and We Are Social Digital 2022 Global Overview Report, there are 4.62 billion social media users worldwide. This number is constantly rising. In 2018 the number of social media users was just 3.19 billion. So if you need a large number of respondents, there is no doubt social sampling is the way to go.

Social sampling reaches the impossible target
Everyone has their favourite social media.There is a social network for everyone. Gen Z, and especially Gen Alpha, who are the hardest to reach through traditional methodologies like CATI, are more present on TikTok, even though you can also find Gen X and Y there. On Instagram, the most active users are Millennials and Gen Z, whilst Facebook covers the older population. Or, if your target is B2B, LinkedIn is the ideal social platform. However, the point is that, whatever your target age group, you will find your respondents on social media.

In order to find the needle in a haystack, you need to exploit the potential of the social media advertising platforms.
What we do on social media such as the pages we like, the people we interact with, our comments, are collected by the advertising platform and used to reach the respondent we are looking for. In a nutshell, the advertising platform finds us through the social behaviours and interests that we show on social media.
The advertising platform segments the audience based on:
Demographics: age, gender, education, marital status, etc.

Interests: food, shopping, free time, wellness etc.

Behaviours: digital activities, travel, devices used to access social media etc.
For instance, let's say we need to find Arabic speakers living in Berlin who like football. The advertising platform is able to reach Arabic-speaking people, who have shown interest in football, and who live in Berlin, even though they haven't stated it explicitly in their profiles.
If we want to make it even more complex, we can ask the platform to exclude someone from the audience of a specific part of the city or someone who has a particular interest in something else.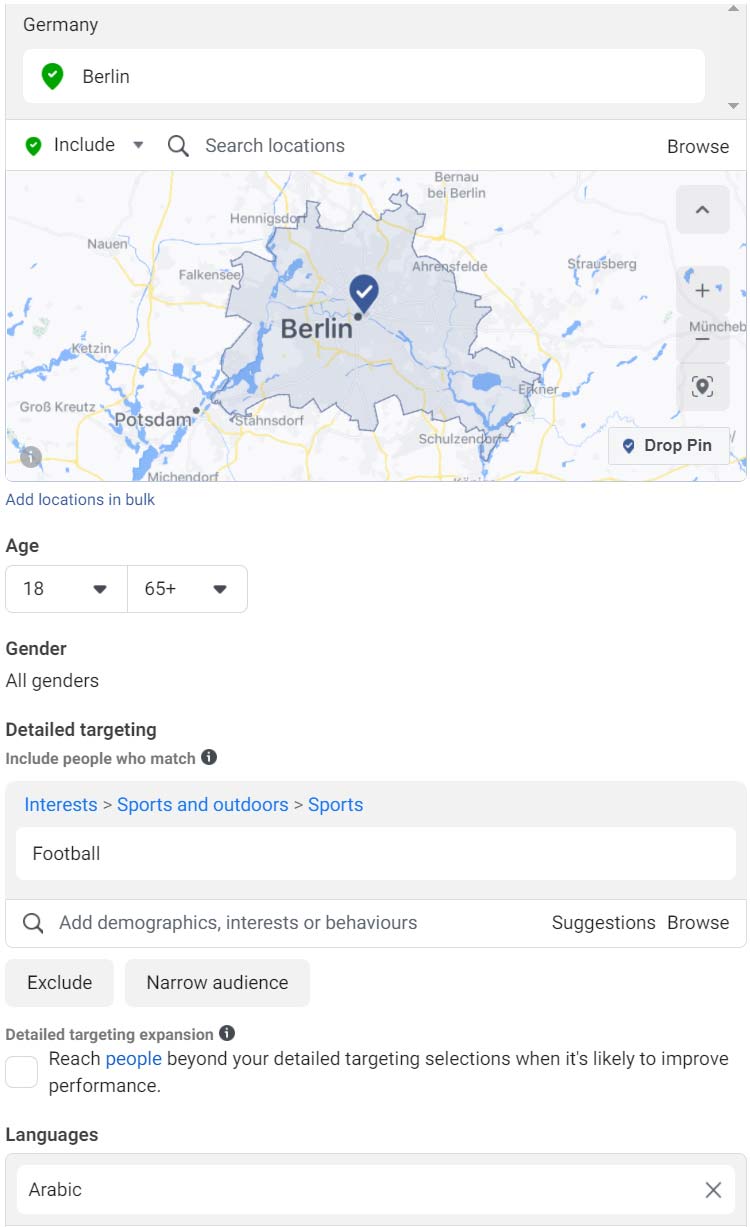 What I want to underline is that, once the audience is clearly outlined and the sponsored post is activated, you can interview the respondents through any methodology.
Reach your social sample quickly and reduce your fieldwork timing
In addition to being able to show the ad to a very profiled audience, social sampling has another significant advantage which is time. Each ad is subject to the analysis phase and if it complies with the platform policies, then you can start reaching your users in a very short amount of time. The social network analysis confirms that the advertising complies with the platform policies.
Once this phase is done, the ad can reach a huge number of users in a very short time.
If you had to do the same with CATI (telephone interviews), and believe me, I managed many CATI studies, it wouldn't be so easy. Ads can run on demand, or it's up to you to choose when to run the ads, 24/7. This means that you can reach people over the weekends or at night, and none will be excluded. It's an extra edge that CATI and face-to-face cannot give.

There is no doubt that social sampling is a boost for your quantitative market research, but remember that a short LOI (Length of Interview) is key to the success of the study. Now try to imagine your respondent at the bus stop, scrolling through the social media feed, waiting for you to be interviewed.
If you want to learn more, drop me a line at e.armato@ffind.com
Other Articles
Market Research Overview

21 September 2022

This article is not about a research on the metaverse, but what the metaverse represents for the world of market research. I will be talking about it at the next Printemps des Étud...

Market Research Overview

29 July 2022

When I wore my headset for my first CATI interview – which was many years ago – I was not scared at all. Those who start this job in an international company like ours have t...

Market Research Overview

5 July 2021

I'm biased, I can't hide it: I feel this AI tool for market research as my own creature.  Only after months of working  on this mix between vocal assistant (Alexa) and data collect...