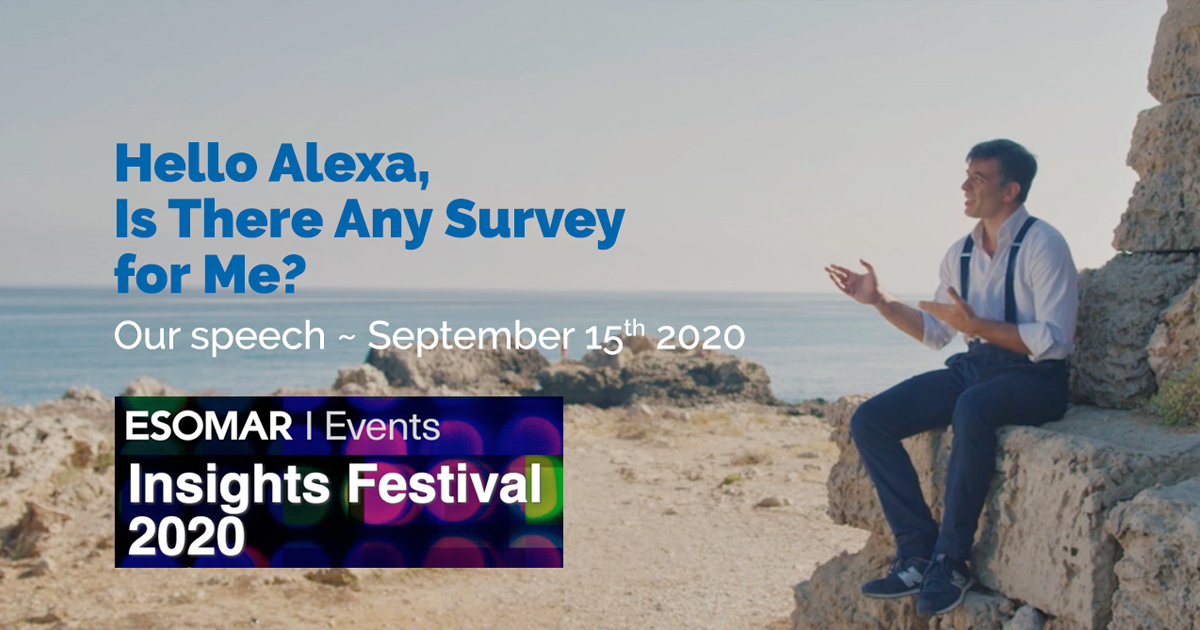 Hello Alexa, Is There Any Survey for Me? – Full version
This is the full video that we broadcast at ESOMAR Insight Festival 2020 on September 15, 2020.
Enjoy it
Other Articles
18 November 2020

This year the national market research event will take place on November 19, 2020, for the first time online through the Digital Events platform. It is free of charge and as always...