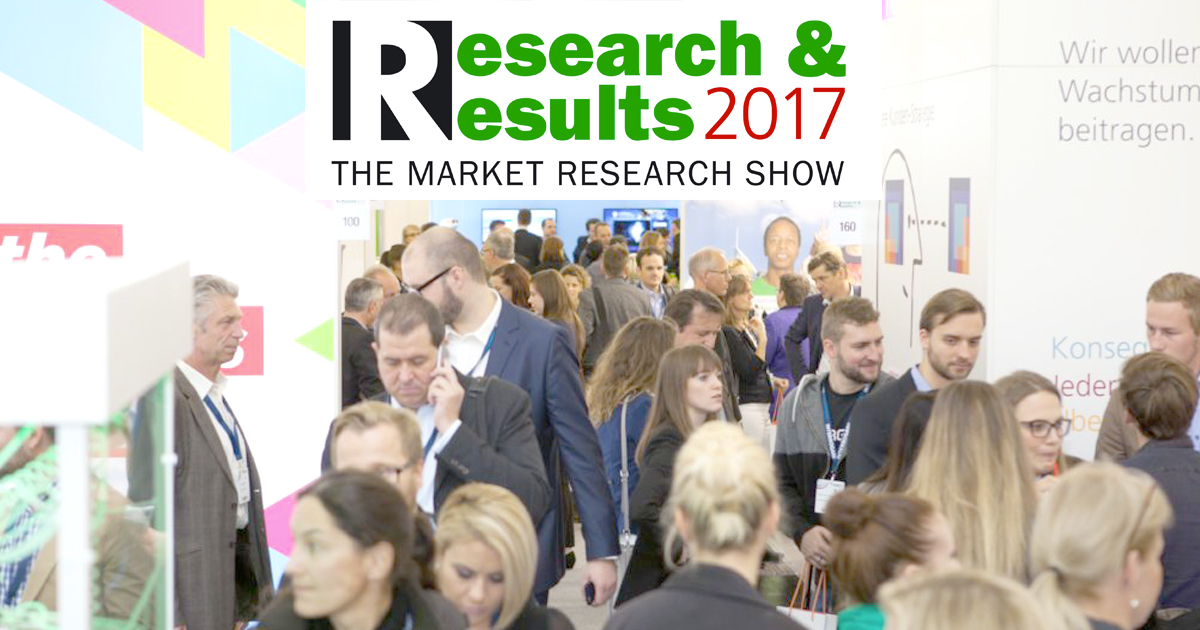 Research & Results 2017 – Stand 208 e Workshop 26 ottobre
Il 25 e 26 ottobre, Research & Results 2017 avrà 175 espositori, 104 workshop e oltre 3000 visitatori, presso il centro congressi MOC di Monaco. Quest'anno, oltre a essere espositori presso lo stand 208, abbiamo deciso di portare la nostra esperienza con un workshop. Il panel "Insight Innovation" vanta oltre 160 relatori che parleranno delle più recenti tendenze della ricerca di mercato.
Il nostro workshop, intitolato What is representative and what is true? Survey and response effects of CATI vs. CAWI surveys in Germany and China, si terrà il 26 ottobre alle 9.45, presso la Room 6, e sarà presentato da Christine Albrecht, Managing Director di IFF Research Services GmbH, e Markus Müller-Martini, Managing Partner, MM customer strategy.
I workshop sono completamente gratuiti per gli utenti registrati a R&R. Per registrarsi è necessario cliccare su questo link.
Research and Results si conferma tra gli eventi più aggreganti della ricerca di mercato europea. I Media Partner saranno come sempre ESOMAR, The Research Club, BVM e GOR. Si ricorda che la sede è:
MOC Convention Centre
Hall 1
Lilienthalallee 40
80939 Munich
Germany