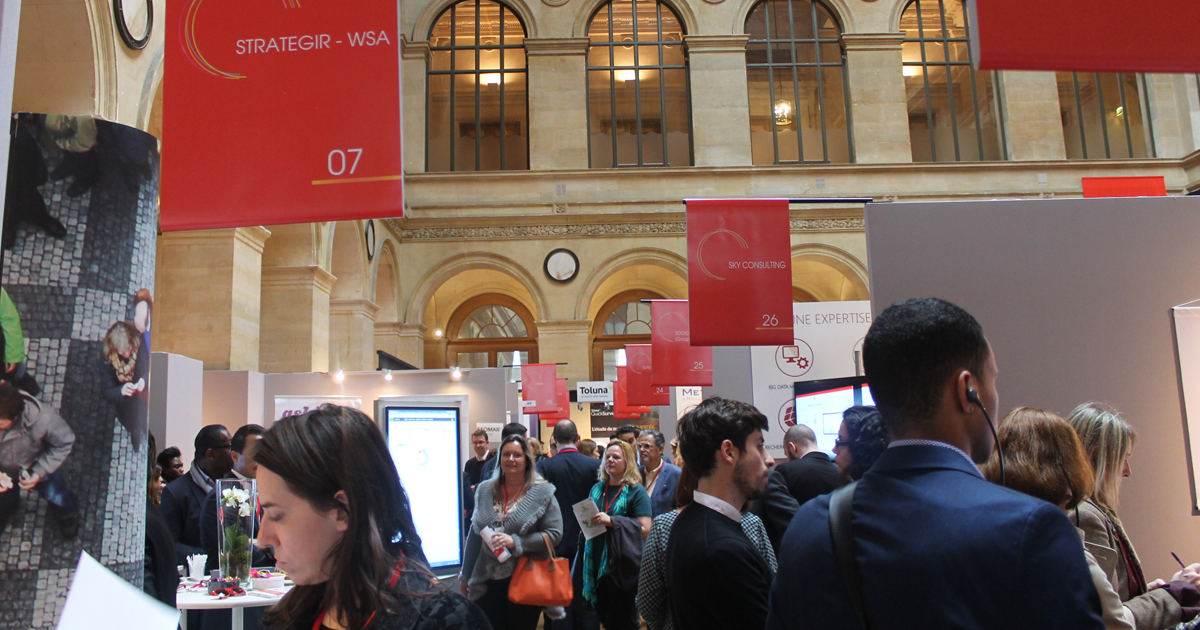 La Parenthèse of Printemps des Etudes: CubeSurvey for the future of market research
On April the 5th and 6th at the Palais Brogniart in Paris will return for the annual event for market research. Printemps des Etudes will inaugurates the 2018 new format called "La Parenthèse". It is a "parenthesis", a square located in the heart of the exhibition space, where 20 selected startups will present their activities in 15 minutes during the two days of the event.
The CubeSurvey startup was selected to present its innovative method of generating samples on Social Networks. This is a cause of great honor and satisfaction for us. Ennio Armato (IFF Italia Branch Manager) and Alessandro Imborgia (IFF Italia Business Developer), in 15 minutes will explain how the CubeSurvey method can be faster, cheaper and more precise than any Panel Provider.
Friday the 6th of April 2018 from 11:00 to 11:15
SUBSCRIBE NOW
Stéphanie Perrin, director of Printemps des Etudes, and Claudie Voland-Rivet, specialized consultant in marketing, are the builder or organizer of this event.. «La Parenthèse is not exclusively reserve for young one's», Claudie explains. Company and bussinesman can be part in this selection, if they provide marketing service, data management or digital development.
What are the selection criteria for La Parenthèse?
«They are mainly linked to innovations brought by candidates in the digital marketing sectors», says Claudie Voland-Rivet.
The professionals and companies selected for this first edition of La Parenthèse will also participate in the contest Idées pour le futur (ideas for the future) launched by Syntec Etudes.
Syntec Etudes is the association that represents professionals and companies that operates in market research in France. Its goal or objective is to protect the category and the promotion and presentation for marketing technicians. It will be a great pleasure to meet Philippe Guilbert and Luc Laurentin for a handshake and a constructive exchange on the future of market research.